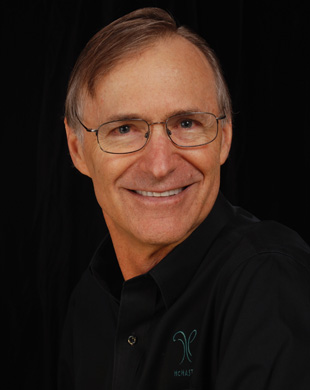 The McMasterpiece Legacy
Dr. Doug McMaster practiced restorative dentistry in Tucson since 1981. After obtaining a degree in chemistry at the University of Arizona, he attended the University of the Pacific to complete his formal dental education, and graduated with a Doctorate of Dental Surgery.
His skills were continually and significantly enhanced by attending programs at the Pankey Institute, Seattle Institute, and Kois Center. Dr. McMaster held a career-long membership in the American Dental Association, the Arizona Dental Association, and the Southern Arizona Dental Society, as well as in the Academy of General Dentistry, from which he received a fellowship award. He also maintained constant membership in the American Academy of Cosmetic Dentistry. In 2007, he attained "Sustaining" membership in the American Academy of Cosmetic Dentistry by passing a rigorous examination. Up until his retirement, he served as a Mentor at the Kois Center in Seattle. Since the early 2000s, he also served on the Arizona Council for Dental Education, including as chair of the council, which helps bring the highest level of continuing education to the dentists of Arizona. In 2007, Dr. McMaster was named "Dentist of the Year" by the Arizona Dental Association.