E Dental Solutions offers everything from routine cleanings to the latest innovations in dental health. Our services are tailored to meet the needs of every member of your family and we are always available to answer questions and talk over the wonderful options available today. Our dental health services include:
Lumineer Veneers
Zoom 2 Whitening
Laser Gum Contouring
Cerec Porcelain Crowns
Cosmetic Bonding
Rotary Root Canals
Intra-oral Fiber Optic Cameras
Microscope Dentistry
Laser Cavity Detection
Velscope
---
Invisalign Orthodontics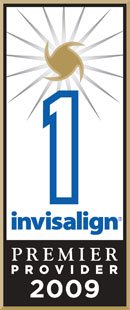 Invisalign can give you the beautiful straight teeth you've always wanted. It works through a series of invisible, removable, and comfortable aligners that no one can tell you're wearing. So you can smile more during treatment as well as after.
Invisible, so no one can tell you're straightening your teeth. Now you can smile more during treatment as well as after.
Removable, so you can eat and drink what you want while in treatment, plus brushing and flossing are no problem.
Comfortable, because it has no metal to cause mouth abrasions during treatment. And no metal and wires usually means you spend less time in doctor Wissinger's office getting adjustments.

How Invisalign Works
You wear each set of aligners for 1 week, removing them only to eat, drink, brush, and floss.
As you replace each aligner with the next in the series, your teeth will move - little by little, week by week - until they have straightened to the final position Dr. Wissinger has prescribed.
You'll visit Dr. Wissinger about once every 3 weeks to ensure that your treatment is progressing as planned.
Total treatment time averages 6-12 months and the average number of aligners worn during treatment is between 18 and 30, but both will vary from case to case.
---
Lumineer Veneers
Finally - A painless way to reshape and permanently whiten your smile.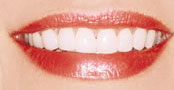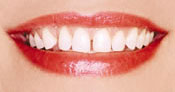 Lumineers are porcelain veneers that offer the painless way to a permanently whiter and perfectly aligned smile. These incredible veneers are contact lens-thin and offer a number of benefits, including:
No reduction of sensitive tooth structure
No shots
2 easy visits to the office
Permanent whitening effect
Plus, a Lumineers Smile is clinically proven to last over 20 years - and, since your natural tooth structure is left intact, it's one of the least invasive paths to a beautiful smile. Lumineers is also an excellent finishing treatment when used to beautify your smile after Invisalign treatment.
---
Zoom 2 Whitening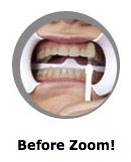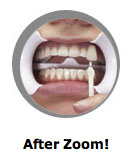 Take a moment to look at your smile. Does it project the image you want? A beautiful, white smile makes a big difference in the way others see you and how you see yourself. That's one of the reasons we offer Zoom2! It's the most effective professional whitening available.
No matter what your lifestyle - whether you drink tea and coffee, red wine, soda or not - many things can darken and stain your teeth. And while there are numerous over-the-counter solutions available, from toothpastes to whitening-strips, there is no more effective way to a sparkling white smile than a single appointment at E Dental Solutions.
Our approach is:
Long lasting
Causes less sensitivity
Safe and effective
Able to get teeth up to 8 shades whiter (strips average 3 to 4 shades less)
Much faster than over the counter solutions
---
Laser Gum Contouring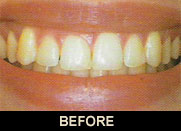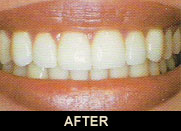 Healthy and even gumlines are essential to any beautiful smile. Attractive gums complement and frame your teeth, making your smile look healthier and more attractive. If your gums are red and swollen or if your teeth look too small or too short because of the disproportionate size relationship between your teeth and gums, then gum contouring may be the solution for you. Gum contouring can give you the consistent, even gumline you need for a healthy and attractive smile.
Cerec Porcelain Crowns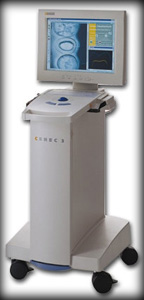 It took over thirty years to complete the partial restoration of what is arguably the world's most famous smile - the Mona Lisa...and her enigmatic expression doesn't even reveal any teeth. But with Cerec restorations, Dr. El Wissinger can give you a beautiful smile with natural, porcelain veneers. Your smile will have classic beauty in a single visit - and the results will stand the test of time.
---
Rotary Root Canals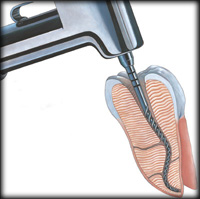 Rotary Endodontics, or root canal, is a method in which Dr. Wissinger utilizes an electric handpiece to perform the procedure. The electric handpiece allows the Dr. Wissinger to clean and shape the canals faster than using hand files and because it's electric, there is no drill noise. This makes the whole treatment experience much more pleasant.
---
Cosmetic Bonding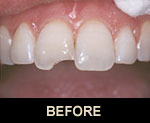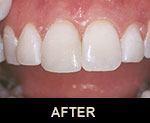 Composite bonding is a cosmetic dentistry technique that can work wonders for your smile. At E-Dental Solutions we use materials that match the shade, translucency and texture of your teeth, tooth gaps can be closed, spots, chips, and discolorations can be eliminated, and your self-confidence can be enhanced through the improved appearance of your smile. It's also great for an instant repair of a broken front tooth.
Bonding for teeth involves the use of composite resin tooth-colored filling material and can be used on the front or back teeth. The procedure is sometimes referred to as bonding because an adhesive agent is used to actually bond the resin to the tooth structure.
---
Intra-oral Fiber Optic Cameras
At E-Dental Solutions, Dr. Wissinger uses intra-oral fiber optic cameras to view your teeth and gums in precise detail. These images are transmitted to a computer monitor, where Dr. Wissinger can communicate information about diagnosis and treatment options with you more easily than was possible in the past.
---
Microscope Dentistry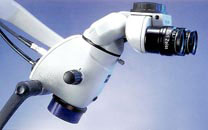 Dr. Wissinger uses Microscopic dentistry to help her precisely examine teeth and perform operations at a microscopic level. When using the high magnification during procedures, she is able to see microscopic details that are simply impossible to visualize with either the naked eye. By using surgical operating microscopes, dental restorations have an incredibly precise fit and finish. With microscopic dentistry E-Dental Solutions is able to provide precision in dental care that is exceptional.
---
Laser Cavity Detection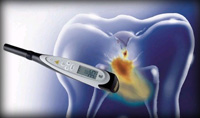 E-Dental Solutions uses Laser Cavity Detection to detect a weakness in a tooth before it becomes a cavity. That could mean no more Novocain shots and no more drills.
The technology puts out a laser beam into the tooth, and that light reflects back toward the laser, If there's decay, there's a change in the wavelength and Dr. Wissinger gets a reading from zero to 100 and is able to tell not only where the decay is, but how deep it is and how much decay there is.
---
Velscope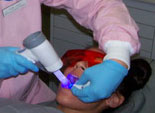 E-Dental Solutions uses VELSCOPE, a revolutionary hand-held device that offers Dr. Wissinger and her staff an easy-to-use adjunctive screening instrument for early detection of soft tissue abnormalities. Its technology platform is based on the direct visualization of tissue fluorescence and the changes in fluorescence that result when abnormal tissue is present. This change is detected by the operator viewing the tissues through a special scope which is not evident under incandescent light.
VELSCOPE is recognized world wide as a major advance in the detection of oral cancer. VELSCOPE provides a more effective oral cancer screening protocol with immediate benefits for you, the patient and the clinician.
Oral cancer refers to cancer of the soft tissues of the lips, mouth, and throat and generally has a poor prognosis, most likely because early diagnosis is difficult, and problems are usually picked up in the disease's later stages.
Statistics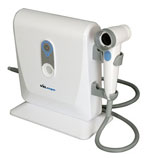 One person dies from oral cancer every hour in North America.
31,000 cases are diagnosed in North America every year. There are 9,700 cases of cervical cancer diagnosed in North America every year.
Oral cancer is the 6th most serious form of cancer.
The mortality rate of oral cancer is twice that of cervical cancer.
There has been a 60% increase in incidence in under 40's in the last 3 decades.
25% of cases don't fit the recognized profile of over 40's, smoking and alcohol
Oral cancer is 90% curable if caught in the early stages