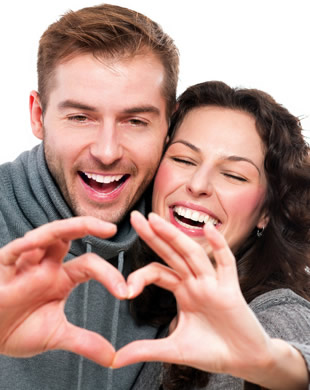 Focus on "Holistic" Health Care
What is a "holistic dentist" or dental office? The philosophy of holistic health care is characterized by comprehension of the parts of something as intimately interconnected and explicable only by reference to the whole. We realize that the oral cavity is not a separate entity from the body, but intimately involved in the overall health of the individual. Treating people as a whole helps us to utilize current research and focus on the prevention of oral and systemic disease.
Focus on Prevention
Dentistry is becoming more noted for identifying risk factors that can influence a person's health in many ways. Healthier mouths come with improved resistance to other systemic problems, such as cardiovascular disease.
We perform oral cancer screenings on a regular basis, and blood pressure evaluation when we first meet adults as well as on an as-needed basis, given your unique health risks. We are not "just about teeth and fillings." We have opportunities to restore function when it is lost and correct it when we recognize deterioration. Enhancing people's smile can make DRAMATIC changes in their confidence, and carry over to other aspects of their lives.
Comfort and Amenities
We will work hard to create an atmosphere that encourages our clients to feel like guests in our own homes. An office tour starts your initial appointment, including such amenities as an assortment of cold and hot beverages, magazines and newspapers, complimentary WiFi, blankets, and pillows.
Open Communication
We believe it is very important that our clients feel heard and understood. Our initial examination includes time for Dr. Wissinger and the client to get to know each other and discuss past and future concerns. We feel this is essential for creating an atmosphere of mutual trust and respect.
Experience You Can Trust
Dr. Wissinger is always eager to learn about the latest recommendations and developments in the dental field. She is an avid participant of continuing education courses throughout the nation and has served the Tucson community for over 22 years. In recognition of his efforts, she has been awarded many awards, including the 2017 Top Dentist recognition. She has also been published multiple times in peer-reviewed journals, and her treatment results are currently used as examples at education centers.
Involvement in the Community
In the office, we have offered services for a variety of local fundraising programs, including Youth On Their Own, Give Back a Smile for victims of domestic violence, and Tucson's Hope Fest. Tucson has been so good to our practice that we will always be here to help our local citizens.